{{{title}}}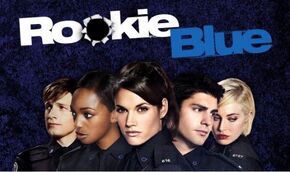 | | | |
| --- | --- | --- |
| Episode No. |   | Season |
| Expression error: Unrecognised punctuation character "{". | {{{season}}}x | {{{season}}} |
 
February 27, 2011
 
September 12, 2010
Chronological Information
Andy and Nick return from their undercover mission to find everyone has kept going, both personally and professionally. The biggest surprise for Andy is that Sam has now been promoted to detective and has a new love interest.
Ad blocker interference detected!
Wikia is a free-to-use site that makes money from advertising. We have a modified experience for viewers using ad blockers

Wikia is not accessible if you've made further modifications. Remove the custom ad blocker rule(s) and the page will load as expected.